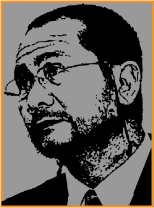 Whilst our company's growth over the last decade can be described as phenomenal, we are still determined to achieve for greater success. In our pursuit of excellence, we have taken courageous decisions throughout our business and in doing so; we have established new benchmarks in an industry where the demands of delivery are
becoming more stringent.
How a 100% Bumiputera owned company that is originally based in Kerteh with only three employees can compete with multinational companies and listed companies? We dare to be different and in taking risks. We are devoting in constant attention to innovate our service to the customers and willing to explore new options of solutions.
 As we are witnessing an increasing convergence between innovation and technology, we are proactively realigning our business to keep up with technology and innovation in long-term trends. In year 2012, we have introduced our own web-based Human Resource Management Portal to bring our Manpower Supply Division to another level. Later in year 2013, we have operated our own workshop at Kijal to venture new division of Rotating and Turbo-Machinery Maintenance, and yes, we made it.
With all our impressive achievements, we know that the performance of our employees is paramount to our success and without them; our success would not be possible. Our people are our main asset and our achievements are the sum of the expertise and experience of many individuals. We are committed to the welfare and well-being of our employees. I would like to thank everyone in our company for their contributions, passion and innovation in making Aworldtec an extremely successful and sustainable business.
While working towards expanding our business areas, we will practise a CSR-focused management without fail, towards the goal of becoming a corporate company that makes a wide variety of contributions to society at large.
We at Aworldtec will be united in our efforts to continue meeting in good faith the expectations of all of our stakeholders. We would like to cordially ask for your endless invaluable support.
Hj Abdul Muttalib bin Hussein
CEO of Aworldtec Engineering Sdn Bhd